The Governing Board of Windmill Hill
The Governing Board of Windmill Hill work, in partnership with the Headteacher, to develop and drive the strategic vision of the school. It has statutory duties that include, agreeing the school budget and expenditure and ensuring key policies are in place. Governors do not get involved with the day to day running of the school. Their role is that of a "critical friend" asking challenging questions and providing support. In order to be effective, Governors are expected to attend training and read all the relevant documentation.
There are 3 full Governing Body meetings a year as well as 3 sub-committee meetings. These sub-committees are Curriculum, Finance and Buildings and Grounds.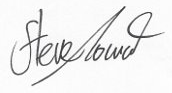 Signature of Chair of Governors Mr Steve Mowat
stevenmowat@windmillhillprimary.co.uk
Our Governing Body is made up of the following people:
Name
Start Date
Term of Office
Governor Type
Responsibilities
Mr Steve Mowat
(Chair)
04/03/2004
10th March 2015
to 9th March 2019
Co-opted to the GB by core members
Chair of Governors
Children and Young People in Care
Vice Chair of Finance
Pupil Discipline
Chair of Grounds and Buildings
Staff Appeal
Headteacher Performance Management
Mr Mike Shepherd
(Vice Chair)
13/11/2012
10th March 2015
to 9th March 2019
Co-opted to the GB by core members
Vice-Chair of Governors
Chair of Finance
Chair of Curriculum
Safeguarding
Staff Dismissal
Pupil Discipline
Headteacher Performance Management
Miss Paula Newman
(Headteacher)
18/04/2016
18th April 2016 to Present
Headteacher
Head Teacher / Educational Visits / Vice-Chair of Curriculum / Safer Recruitment Trained
Mrs Liz Drinkwater
(Assistant Headteacher)
04/02/10
4th February 2014 to 3rd February 2018
Staff Governor elected by Staff
Special Educational Needs
Curriculum
Safer Recruitment Trained
Mrs Gill Gleave
(Business Manager)
10/03/2015
10th March 2015
to 9th March 2019
Became Associate Member from 7th March 2017
Associate Member
Safer Recruitment Trained
Cllr David Cargill
(Local Authority)
01/01/2010
1st January 2014
to 31st December 2017
Local Authority
Staff Appeal
Mr Jon Thain
(Parent Governor)
29/11/2016
29th November 2016
to 28th November 2020
Parent Governor elected by Parents
Health and Safety
Curriculum
Grounds and Buildings
Staff Appeal
Mr Michael Soetendal
(Parent Governor)
12/01/2017
12th January 2017
to 11th January 2021
Parent Governor elected by Parents
Grounds and Buildings
Curriculum
Staff Dismissal
Mr Dan Ellis
(Co-opted Governor)
07/03/2017
7th March 2017
to 6th March 2021
Co-opted to the GB by core members
Grounds and Buildings
Curriculum
Staff Dismissal
Pupil Discipline
Mrs Angela Askwith
(Associate Member)
07/03/2017
Became Associate Member from 7th March 2017
Associate Member
---
Mrs Michelle Bland
16/10/13
16th October 2013
to 15th October 2017
Resigned 4th January 2017
Parent Governor elected by Parents
---
Name
Mr Steve Mowat
(Chair)
Start Date
04/03/2004
Term of Office
10/03/2015 to 09/03/2019
Governor Type
Co-opted to the GB by core members
Responsibilities
Chair of Governors
Children and Young People in Care
Vice Chair of Finance
Pupil Discipline
Chair of Grounds and Buildings
Headteacher Performance Management
Staff Appeal
Name
Mr Mike Shepherd
(Vice Chair)
Start Date
13/11/2012
Term of Office
10/03/2015 to 09/03/2019
Governor Type
Co-opted to the GB by core members
Responsibilities
Vice Chair of Governors
Chair of Finance
Chair of Curriculum
Safeguarding
Headteacher Performance Management
Staff Dismissal
Pupil Discipline
Name
Miss Paula Newman
(Headteacher)
Start Date
18/04/2016
Term of Office
18/04/2016 to Present
Governor Type
Headteacher
Responsibilities
Headteacher
Educational Visits
Safer Recruitment Trained
Name
Mrs Liz Drinkwater
(Assistant Headteacher)
Start Date
04/02/2010
Term of Office
04/02/2014 to 03/02/2018
Governor Type
Staff Governor elected by staff
Responsibilities
Special Educational Needs
Curriculum
Safer Recruitment Trained
Name
Gill Gleave (Business Manager)
Start Date
10/03/2015
Term of Office
10/03/2015 to 09/032019 Became Associate Member from 07/03/2017
Governor Type
Associate Member
Responsibilities
Safer Recruitment Trained
Name
Cllr David Cargill
Start Date
01/01/2010
Term of Office
01/01/2014 to 31/12/2017
Governor Type
Local Authority
Responsibilities
Staff Appeal
Name
Mr Jon Thain
Start Date
29/11/2016
Term of Office
29/11/2016 to 28/11/2020
Governor Type
Parent Governor Elected by Parents
Responsibilities
Health and Safety
Curriculum
Grounds and Buildings
Staff Appeal
Name
Mr Michael Soetendal
Start Date
12/01/2017
Term of Office
12/01/2017 to 11/01/2021
Governor Type
Parent Governor Elected by Parents
Responsibilities
Grounds and Buildings
Curriculum
Staff Dismissal
Name
Mr Dan Ellis
Start Date
07/03/2017
Term of Office
07/03/2017 to 06/03/2021
Governor Type
Co-opted to the GB by core members
Responsibilities
Grounds and Buildings
Curriculum
Staff Dismissal
Pupil Discipline
Name
Mrs Angela Askwith
Start Date
07/03/17
Term of Office
---
Governor Type
Associate Member
Responsibilities
---
Name
Miss Michelle Bland
Start Date
16/10/13
Term of Office
16th Oct 2013 to 15th Oct 2017
Resigned 4th Jan 2017
Governor Type
Parent Governor Elected by Parents
Responsibilities
---
Register of Interests
Name
Relevant Business Interest
Other Educational Establishments Governed
School Relationships (With Staff or Governors)
Mr Steve Mowat
(Chair)
247 Technology
Castleview Primary, Runcorn and Brookvale Primary, Runcorn
---
Mr Mike Shepherd
(Vice Chair)
---
---
---
Miss Paula Newman
(Headteacher)
---
---
Cousin of Mr D Stoddart (teacher)
Mrs Liz Drinkwater
(Assistant Headteacher)
---
---
---
Mrs Gill Gleave
(Business Manager)
---
---
---
Cllr David Cargill
---
---
---
Mr Jon Thain
(Parent Governor)
Web Design Halton (Created the school's website)
---
---
Mr Michael Soetendal
(Parent Governor)
---
---
---
Mr Dan Ellis
(Co-opted Governor)
---
---
---
Mrs Angela Askwith
(Associate Member)
---
---
---
Name
Mr Steve Mowat
Relevant Business Interest
247 Technology
Other Educational Establishments Governed
Castleview
Primary,
Runcorn and
Brookvale
Primary,
Runcorn
School Relationships (With Staff or Governors)
---
Name
Mr Mike Shepherd
Relevant Business Interest
---
Other Educational Establishments Governed
---
School Relationships (With Staff or Governors)
---
Name
Miss Paula Newman
Relevant Business Interest
---
Other Educational Establishments Governed
---
School Relationships (With Staff or Governors)
Cousin of Mr D Stoddart (teacher)
Name
Mrs Liz Drinkwater
Relevant Business Interest
---
Other Educational Establishments Governed
---
School Relationships (With Staff or Governors)
---
Name
Mrs Gill Gleave
Relevant Business Interest
---
Other Educational Establishments Governed
---
School Relationships (With Staff or Governors)
---
Name
Cllr David Cargill
Relevant Business Interest
---
Other Educational Establishments Governed
---
School Relationships (With Staff or Governors)
---
Name
Mr Jon Thain
Relevant Business Interest
Web Design Halton (Created the school's website)
Other Educational Establishments Governed
---
School Relationships (With Staff or Governors)
---
Name
Mr Michael Soetendal
Relevant Business Interest
---
Other Educational Establishments Governed
---
School Relationships (With Staff or Governors)
---
Name
Mr Dan Ellis
Relevant Business Interest
---
Other Educational Establishments Governed
---
School Relationships (With Staff or Governors)
---
Name
Mrs Angela Askwith
Relevant Business Interest
---
Other Educational Establishments Governed
---
School Relationships (With Staff or Governors)
---
Governor Meeting Attendance 2016/17
Date of Meeting
Type of Meeting
Governors Present
Apologies Received
Apologies not Received
21/10/16
Finance
S Mowat
M Shepherd
P Newman
L Drinkwater
G Gleave
---
---
21/10/16
Curriculum
S Mowat
M Shepherd
P Newman
L Drinkwater
G Gleave
---
---
29/11/16
Full Governing Body
S Mowat
M Shepherd
P Newman
L Drinkwater
D Cargill
M Bland
J Thain
G Gleave
---
28/02/17
Finance
S Mowat
M Shepherd
P Newman
G Gleave
---
---
28/02/17
Curriculum
S Mowat
M Shepherd
P Newman
G Gleave
M Soetendal
J Thain
---
28/02/17
Buildings & Grounds
S Mowat
M Shepherd
P Newman
G Gleave
M Soetendal
J Thain
---
07/03/17
Full Governing Body
S Mowat
P Newman
L Drinkwater
G Gleave
D Cargill
M Soetendal
D Ellis
A Askwith
M Shepherd
J Thain
---
05/05/17
Finance
S Mowat
M Shepherd
P Newman
---
---
12/05/17
Buildings, Finance & Curriculum
S Mowat
M Shepherd
P Newman
D Ellis
---
---
14/06/17
Safeguarding Audit
P Newman
J Thain
---
---
20/06/17
Full
Governing
Body
S Mowat
M Shepherd
P Newman
L Drinkwater
G Gleave
D Cargill
M Soetendal
D Ellis
J Thain
---
---
21/10/16
Finance
Governors Present
S Mowat
M Shepherd
P Newman
L Drinkwater
G Gleave
Apologies
---
21/10/16
Curriculum
Governors Present
S Mowat
M Shepherd
P Newman
L Drinkwater
G Gleave
Apologies
---
29/11/16
Full Governing Body
Governors Present
S Mowat
M Shepherd
P Newman
L Drinkwater
D Cargill
M Bland
J Thain
Apologies
G Gleave
28/02/17
Finance
Governors Present
S Mowat
M Shepherd
P Newman
L Drinkwater
G Gleave
Apologies
---
28/02/17
Curriculum
Governors Present
S Mowat
M Shepherd
P Newman
L Drinkwater
G Gleave
M Soetendal
Apologies
J Thain
28/02/17
Buildings & Grounds
Governors Present
S Mowat
M Shepherd
P Newman
L Drinkwater
G Gleave
M Soetendal
Apologies
J Thain
07/03/17
Full Governing Body
Governors Present
S Mowat
M Shepherd
P Newman
L Drinkwater
G Gleave
D Cargill
M Soetendal
D Ellis
A Askwith
Apologies
M Shepherd
J Thain
14/06/17
Safeguarding Audit
Governors Present
P Newman
J Thain
Apologies
---
20/06/17
Full Governing Body
Governors Present
S Mowat
M Shepherd
P Newman
L Drinkwater
G Gleave
D Cargill
M Soetendal
D Ellis
J Thain
Apologies
---
Governor Training
Date of Course
Type of Course
Governors
Present
10/10/16
Safeguarding
Michelle Bland
Dave Cargill
Gill Gleave
Fran Hogan
Steve Mowat
Mike Shepherd
17/10/16
Safeguarding
Michelle Bland
Dave Cargill
Gill Gleave
Fran Hogan
Steve Mowat
Mike Shepherd
06/03/17
Ofsted: A Governor's Guide
Jon Thain
24/04/17
Safer Recruitment Refresher
Steve Mowat
Mike Shepherd
26/04/17
Basic Awareness in Safeguarding and Child Protection Training
Paula Newman
Dan Ellis
Michael Soetendal
Jon Thain
04/05/17
Headteacher's Performance Management – The Governors' Role
Michael Soetendal
Jon Thain
16/05/17
Designated Governor for Safeguarding: Roles and Responsibilities
Mike Shepherd
Michael Soetendal
Jon Thain
18/05/17
Hot Topics (Training Liaison Governor Network)
Michael Soetendal
Jon Thain
23/05/17
Governor & Trustee Induction – Session 1
Dan Ellis
Michael Soetendal
Jon Thain
25/05/17
Roles of the Governing Body – Chris Calderbank
Michael Soetendal
Jon Thain
06/06/17
Governor & Trustee Induction – session 2
Dan Ellis
Michael Soetendal
Jon Thain
26/06/17
What Governors Need to Know about the Curriculum
Jon Thain
27/06/17
The Governors' Role in Setting and Monitoring Vision and Ethos
Jon Thain
10/10/16
Safeguarding
Governors Present
Michelle Bland
Dave Cargill
Gill Gleave
Fran Hogan
Steve Mowat
Mike Shepherd
17/10/16
Safeguarding
Governors Present
Michelle Bland
Dave Cargill
Gill Gleave
Fran Hogan
Steve Mowat
Mike Shepherd
06/03/17
Ofsted: A Governor's Guide
Governors Present
Jon Thain
24/04/17
Safer Recruitment Refresher
Governors Present
Steve Mowat
Mike Shepherd
26/04/17
Basic Awareness in Safeguarding and Child Protection Training
Governors Present
Paula Newman
Dan Ellis
Michael Soetendal
Jon Thain
04/05/17
Headteacher's Performance Management – The Governors' Role
Governors Present
Michael Soetendal
Jon Thain
16/05/17
Designated Governor for Safeguarding: Roles and Responsibilities
Governors Present
Mike Shepherd
Michael Soetendal
Jon Thain
18/05/17
Hot Topics (Training Liaison Governor Network)
Governors Present
Michael Soetendal
Jon Thain
23/05/17
Governor & Trustee Induction – Session 1
Governors Present
Dan Ellis
Michael Soetendal
Jon Thain
25/05/17
Roles of the Governing Body – Chris Calderbank
Governors Present
Michael Soetendal
Jon Thain
06/06/17
Governor & Trustee Induction – session 2
Governors Present
Dan Ellis
Michael Soetendal
Jon Thain
26/06/17
What Governors Need to Know about the Curriculum
Governors Present
Jon Thain
27/06/17
The Governors' Role in Setting and Monitoring Vision and Ethos
Governors Present
Jon Thain