Websites & Guides for Parents/Carers
Online safety is as an umbrella term for promoting the safeguarding of children and young people when using any device over the internet. At Windmill Hill Primary School we always try to provide as much information as we can to the parents and carers of children attending our school. Below you will find some useful information and links to websites that have been specifically set up for parents and carers of school children. Just click either the title link or the image below to go to the website.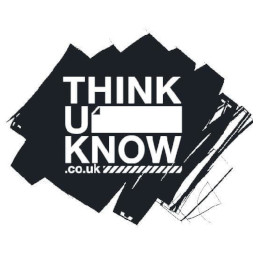 Thinkuknow is the education programme of the Child Exploitation and Online Protection Centre aimed at young people, and encourages Internet. It is based around three key themes: How to have fun, How to stay in control (or how to take control), How to report a problem.
Empowers children and young people to use the internet safely.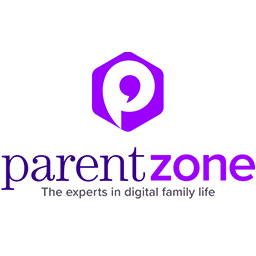 Parent Zone was founded in 2008 to make a difference. At the time, the UK was rated one of the worst places in Europe to raise a child. Their mission was simple: to improve outcomes for children in an increasingly digital world.
Provides information about online safety.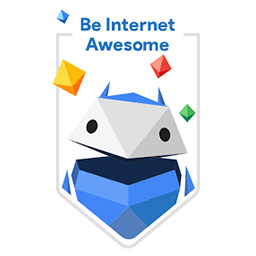 To make the most of the Internet, kids need to be prepared to make smart decisions. Be Internet Awesome teaches kids the fundamentals of digital citizenship and safety so they can explore the online world with confidence.
It's important to help kids become aware that people and situations online aren't always as they seem.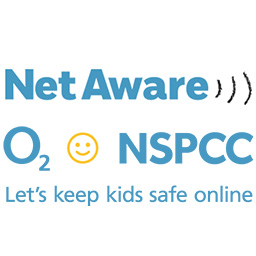 Net Aware from the NSPCC informs parents and carers about a whole range of internet safety issues. There is plenty of information available about the different social media platforms children are using, whether they're messaging their friends, exchanging pictures or playing online games.
Provides information about social media.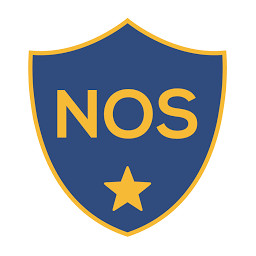 'National Online Safety' aim to empower teachers, school staff, parents and carers with the knowledge they need to keep children safe online - through equipping school staff, parents and children with the knowledge they need to understand online dangers and how best to react should an incident arise. Visit the National Online Safety website for more information.
Offers E-safety Tips for parents, carers and children.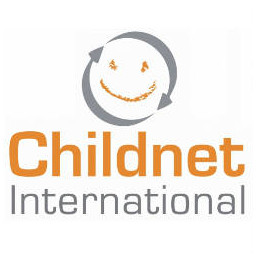 The internet provides a space for children and young people to communicate, explore, laugh and learn. There are lots of ways parents and carers can support them in doing these things safely. The toolkit provides three resources that offer practical tips and advice on different aspects of keeping your child safe online.
Support for parents to start discussions about their child's online life.
Social Media & Mental Health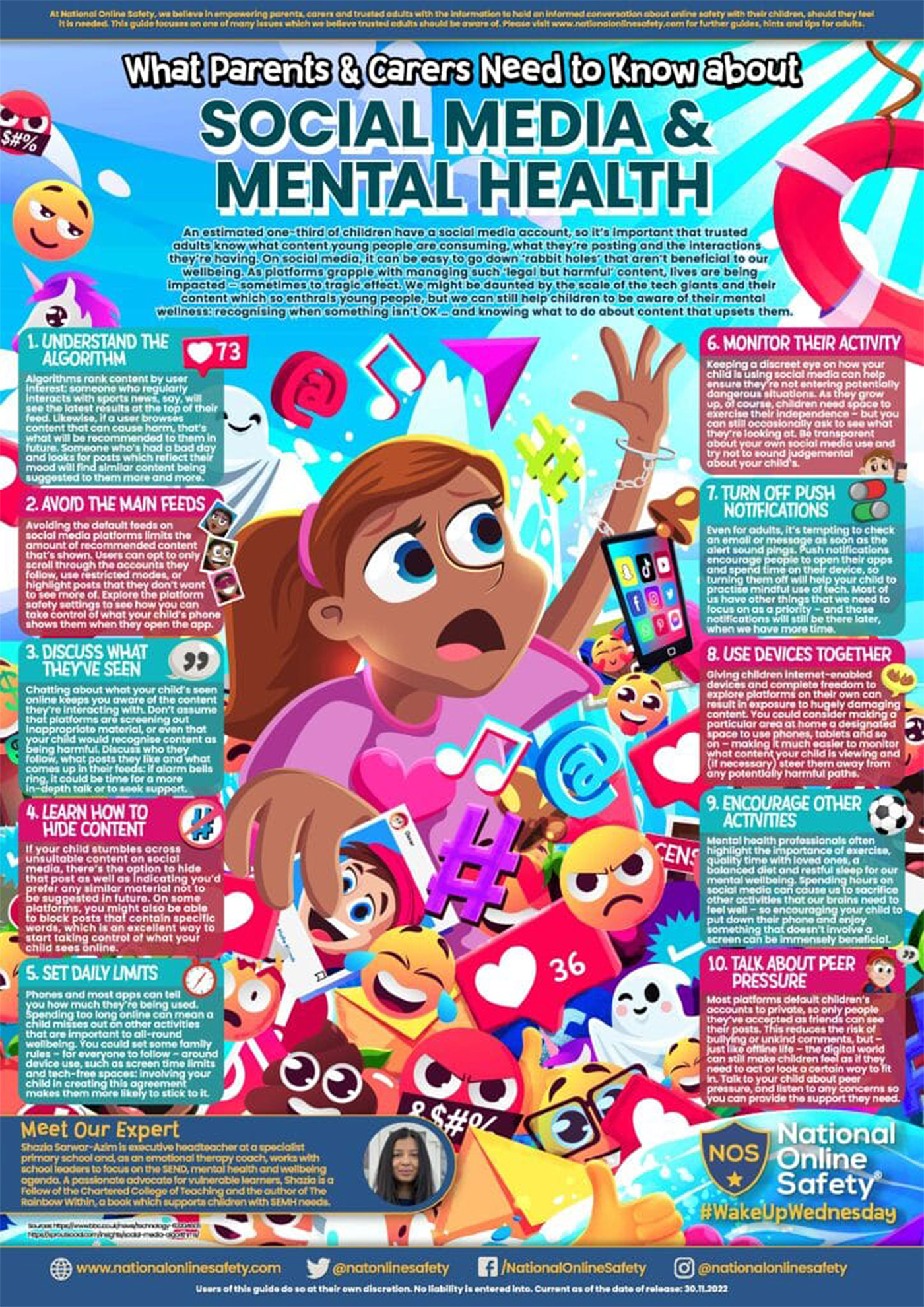 10 Tips for Online Safety